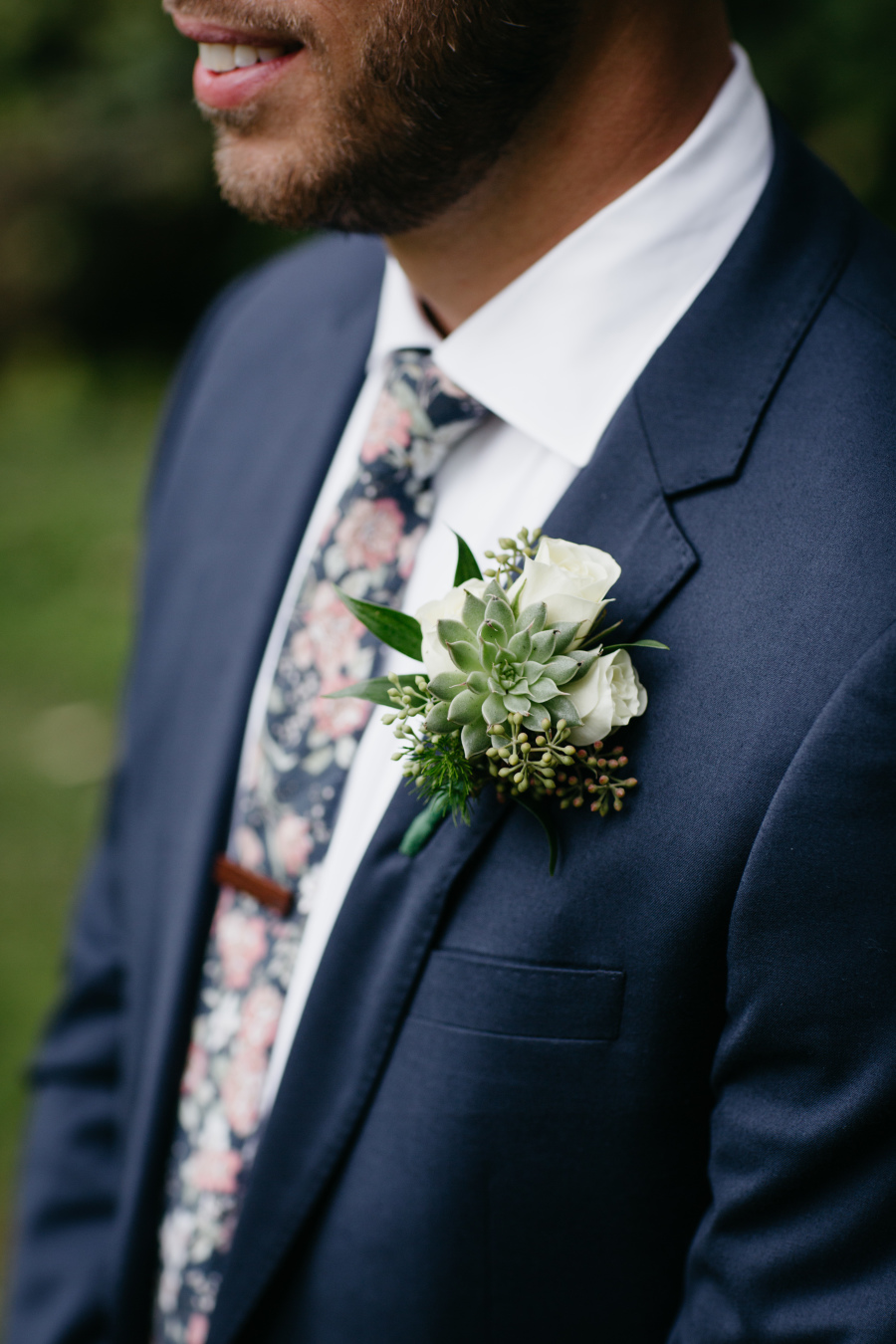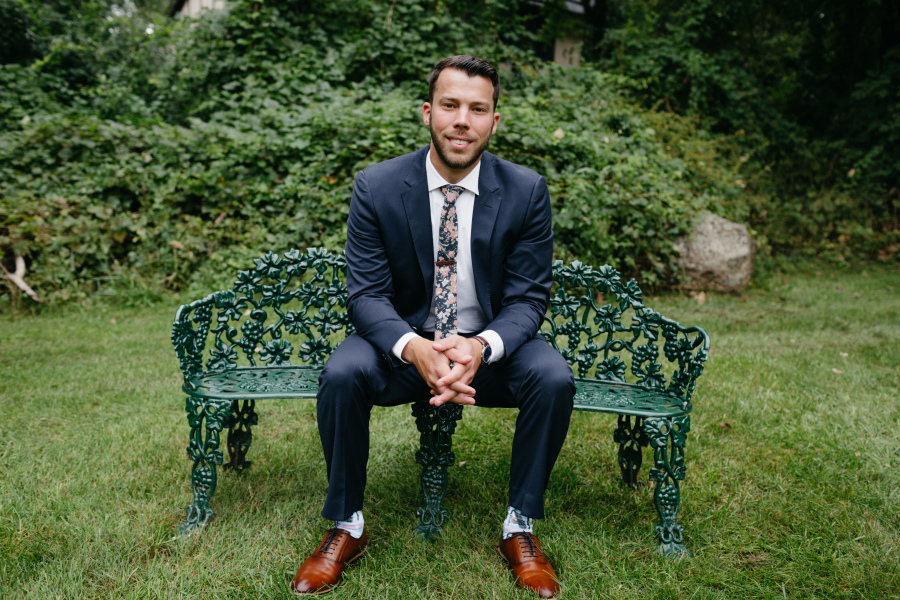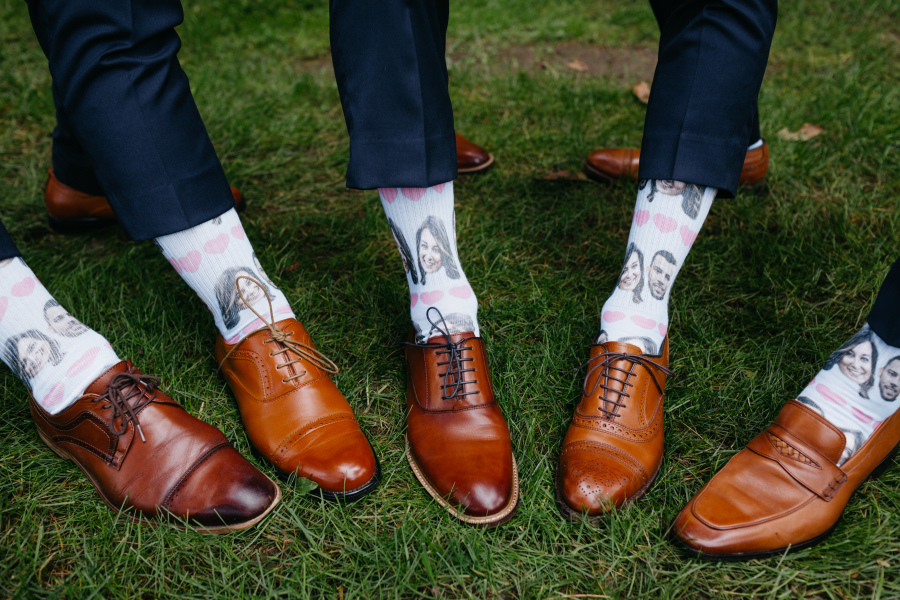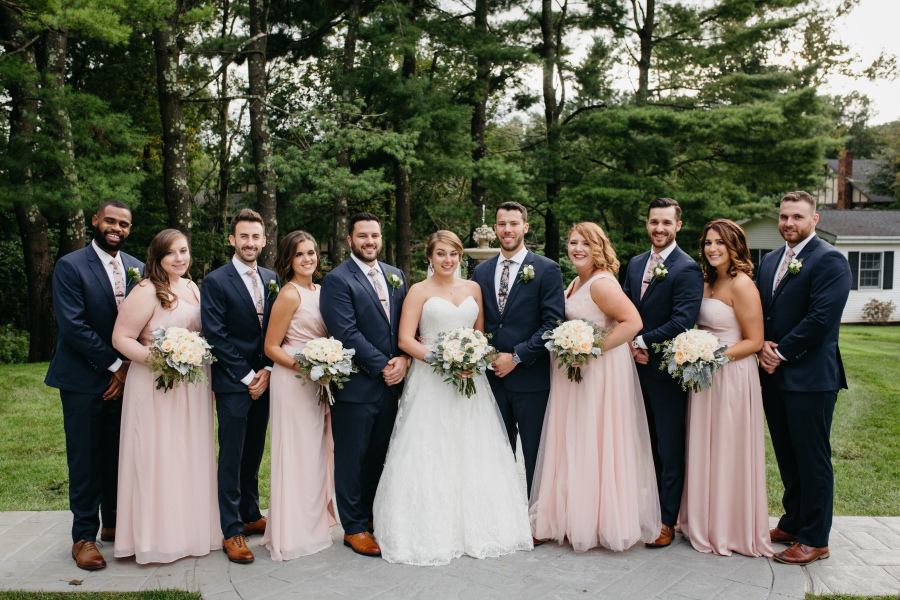 About the Wedding
Cameron and Destiny had the perfect fall wedding with our navy blue suits paired with floral printed ties to add a pop of color to their look. The groom stood out in a darker printed tie, while the groomsmen wore blush printed ties to match the bridesmaids. We also love how the couple included their fur baby in their big day!
Photographer
Beet & Blossom Photography
Style Advice
We have stylists ready to discuss wedding style and style tips. Open chat or contact us to get started.
style@thegroomsmansuit.com
Submit Your Wedding
Are you a TGS customer who wants their wedding spotlighted on our Real Weddings page? Let us know!
weddings@thegroomsmansuit.com