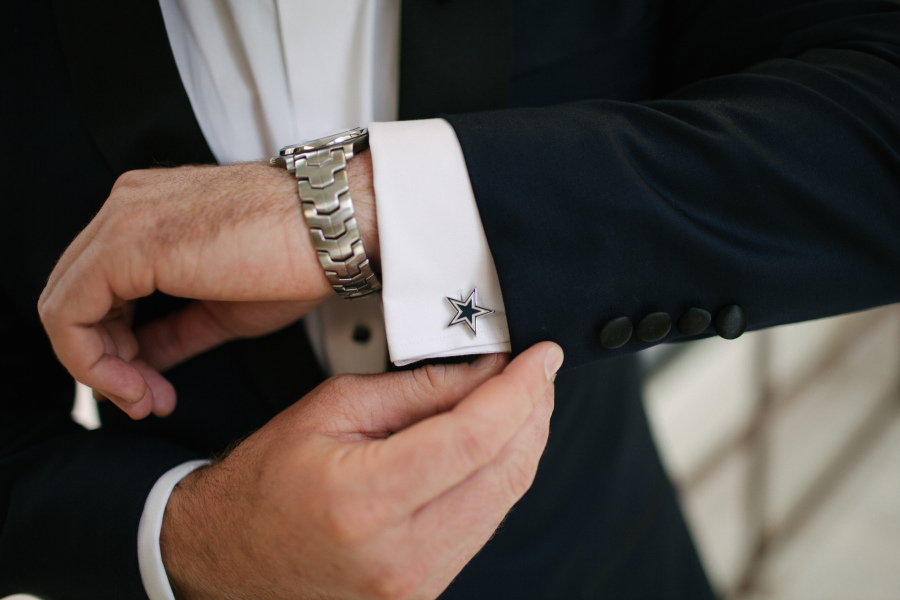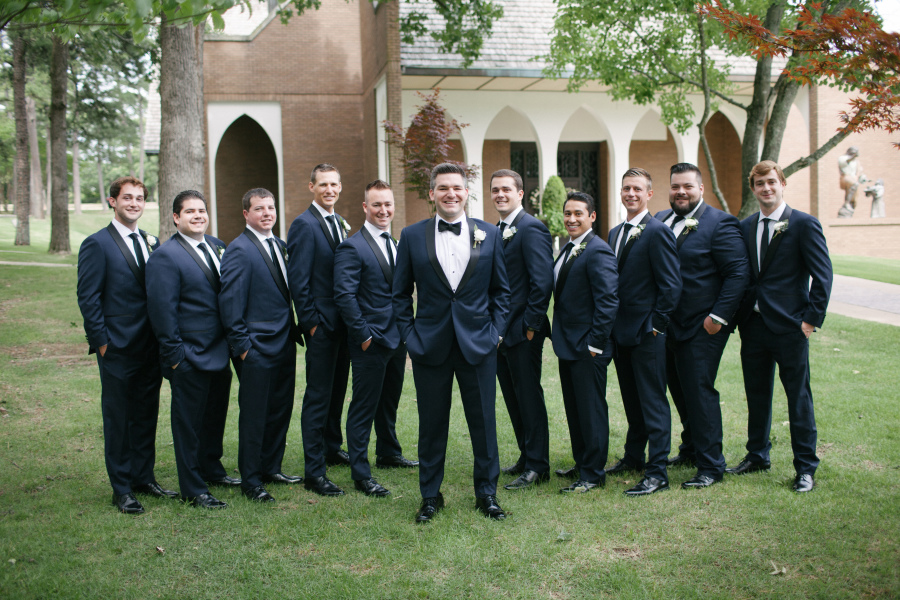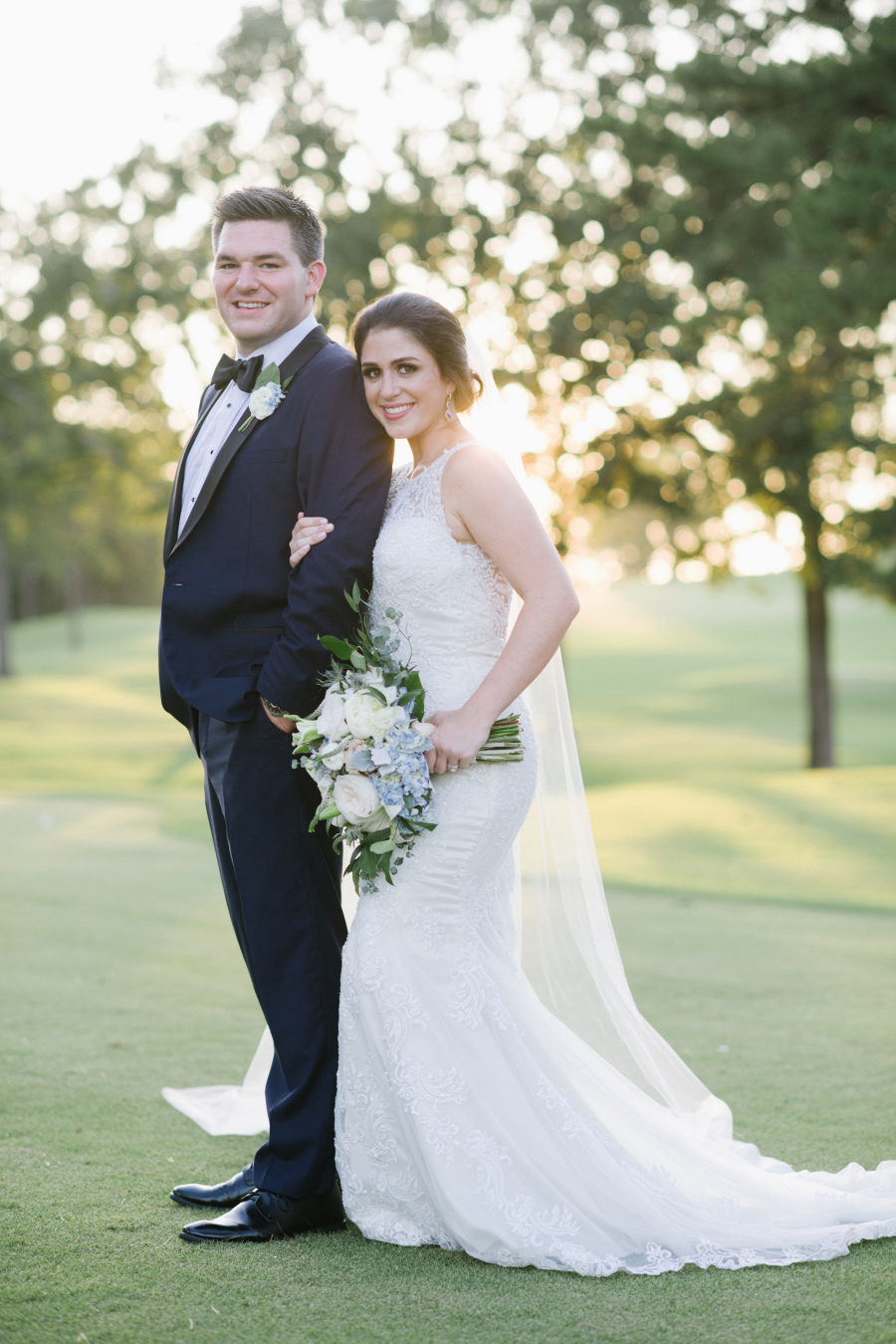 About the Wedding
Christopher and Courtney chose our premium navy tuxedo for their elegant summer wedding in Little Rock, Arkansas. Christopher had all of us guys get suited up in our navy tuxedo as well, which looked perfect for their formal wedding. The groom separated himself from his guys by wearing a bow tie, while his guys sported slim ties.
Style Advice
We have stylists ready to discuss wedding style and style tips. Open chat or contact us to get started.
style@thegroomsmansuit.com
Submit Your Wedding
Are you a TGS customer who wants their wedding spotlighted on our Real Weddings page? Let us know!
weddings@thegroomsmansuit.com