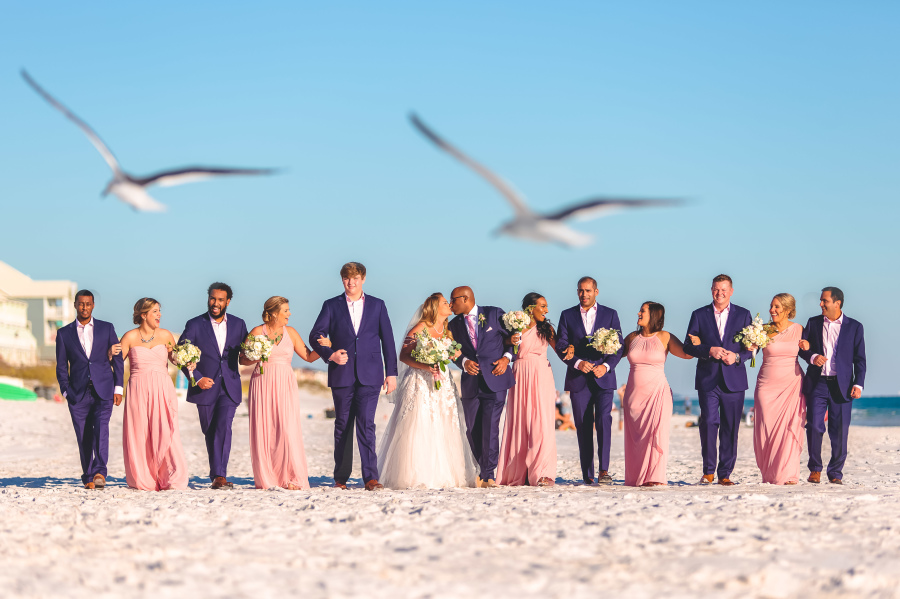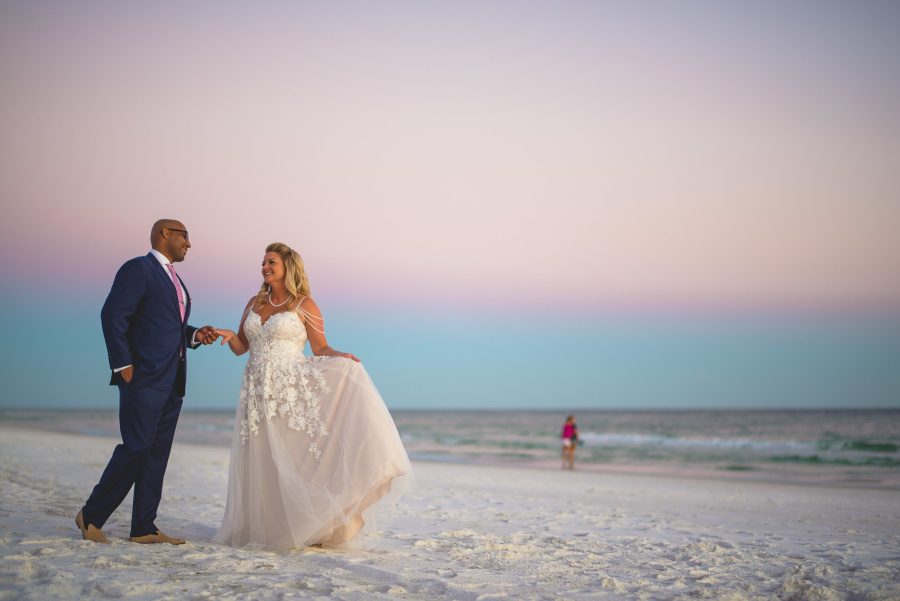 About the Wedding
Henok and Chrissy chose our brilliant blue suits for their winter wedding day in Destin, Florida. We love that Henok had his guys go tieless with light pink shirts, while he sported a tie, so he could stand out as the groom. The combination of brilliant blue groomsmen suits and pink bridesmaids dresses creates a perfect destination wedding style.
Style Advice
We have stylists ready to discuss wedding style and style tips. Open chat or contact us to get started.
style@thegroomsmansuit.com
Submit Your Wedding
Are you a TGS customer who wants their wedding spotlighted on our Real Weddings page? Let us know!
weddings@thegroomsmansuit.com