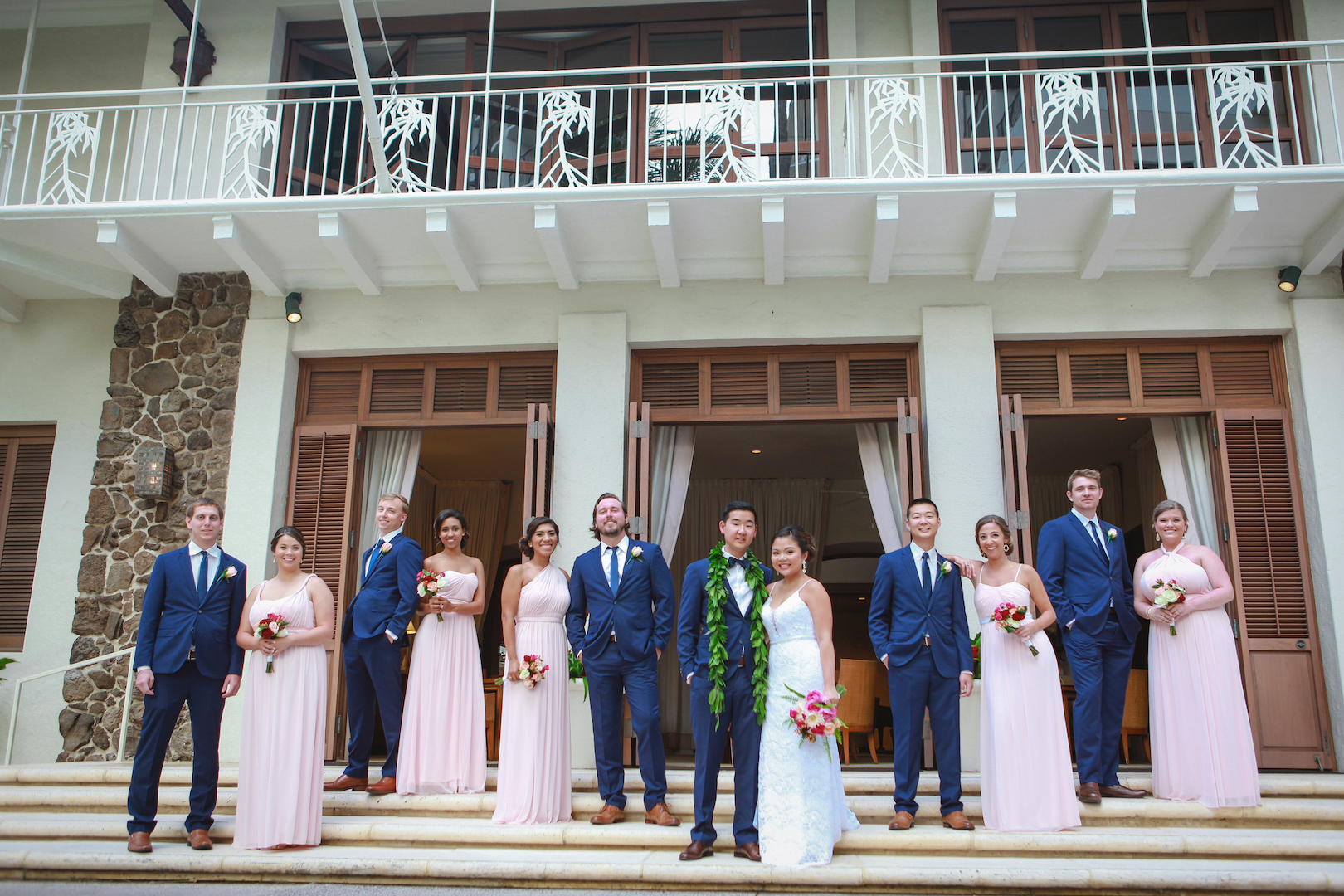 About the Wedding
Joshua and Paulina selected the perfect destination wedding colors with our brilliant blue suit and blush bridesmaids dresses for the Hawaii wedding. Their monochromatic groomsman suit style creates a beautiful contrast between the guys and the bridesmaids dresses.
I would definitely recommend them to future bride and grooms!
Paulina
Happy TGS Customer
Praise from the Couple
TGS was such a great company to go through to get the groom's and groomsmen suits. We had a destination wedding so renting a suit and returning it in a timely manner was going to be complicated. We loved that they offered to ship you a suit for free to try and see what the material was like and the groomsmen liked that they got to keep their suits! They were so prompt in responding back to emails, getting sizes switched out, shipping was fast, and the suits looked and felt good. They kept me (the bride) updated on who still needed to get their suits and made us feel like a priority. I would definitely recommend them to future bride and grooms!
Style Advice
We have stylists ready to discuss wedding style and style tips. Open chat or contact us to get started.
style@thegroomsmansuit.com
Submit Your Wedding
Are you a TGS customer who wants their wedding spotlighted on our Real Weddings page? Let us know!
weddings@thegroomsmansuit.com