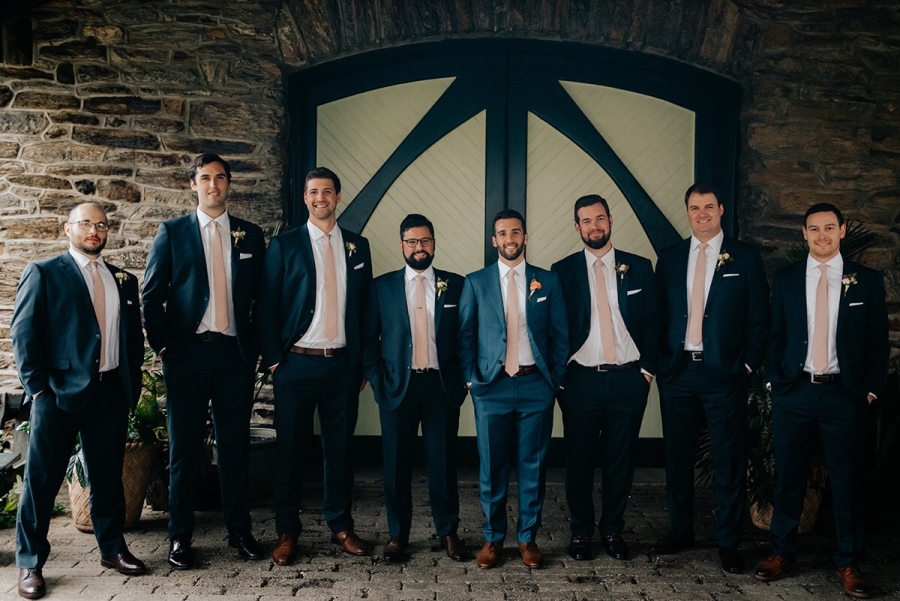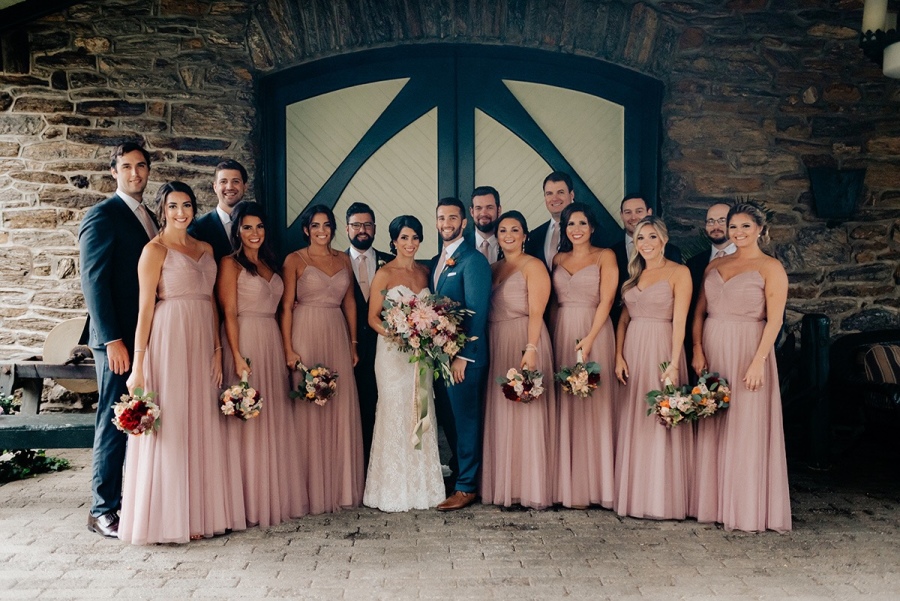 About the Wedding
Max and Melissa chose to outfit their groomsmen in navy blue suits for their romantic fall wedding. They paired the groomsmen suits with brown shoes, blush and burgundy boutonnieres, and blush slim ties. Like many guys, Max chose to purchase a custom groom suit to stand out next to his bride.
Photographer
Ian Shiver at Viva Love Photo
Style Advice
We have stylists ready to discuss wedding style and style tips. Open chat or contact us to get started.
style@thegroomsmansuit.com
Submit Your Wedding
Are you a TGS customer who wants their wedding spotlighted on our Real Weddings page? Let us know!
weddings@thegroomsmansuit.com